The style of Busiri Vici is easily recognizable in all the structures that bear his unmistakable signature, such as the Stella Maris church and the Romazzino and Luci di la Muntagna hotels.
The dominance of white and blue, the terraced arches and rounded spiers identify the most significant constructions that Busiri Vici has signed in Costa Smeralda.
The style of Busiri Vici, inspired by Mediterranean architecture, is characterized by the combination of constructive and stylistic elements typical of Morocco, Tunisia, Spain and Greece.

Since 1966.
In Porto Cervo.
Porto Cervo is a fraction of the municipality of Arzachena, a tourist center of excellence of Gallura, in the province of Olbia-Tempio, Sardinia. For centuries, Arzachena and its buildings have been destinations for travelers. However, it is only since the early 1900s that these places have assumed the characteristics of locations in which to spend the summer holidays.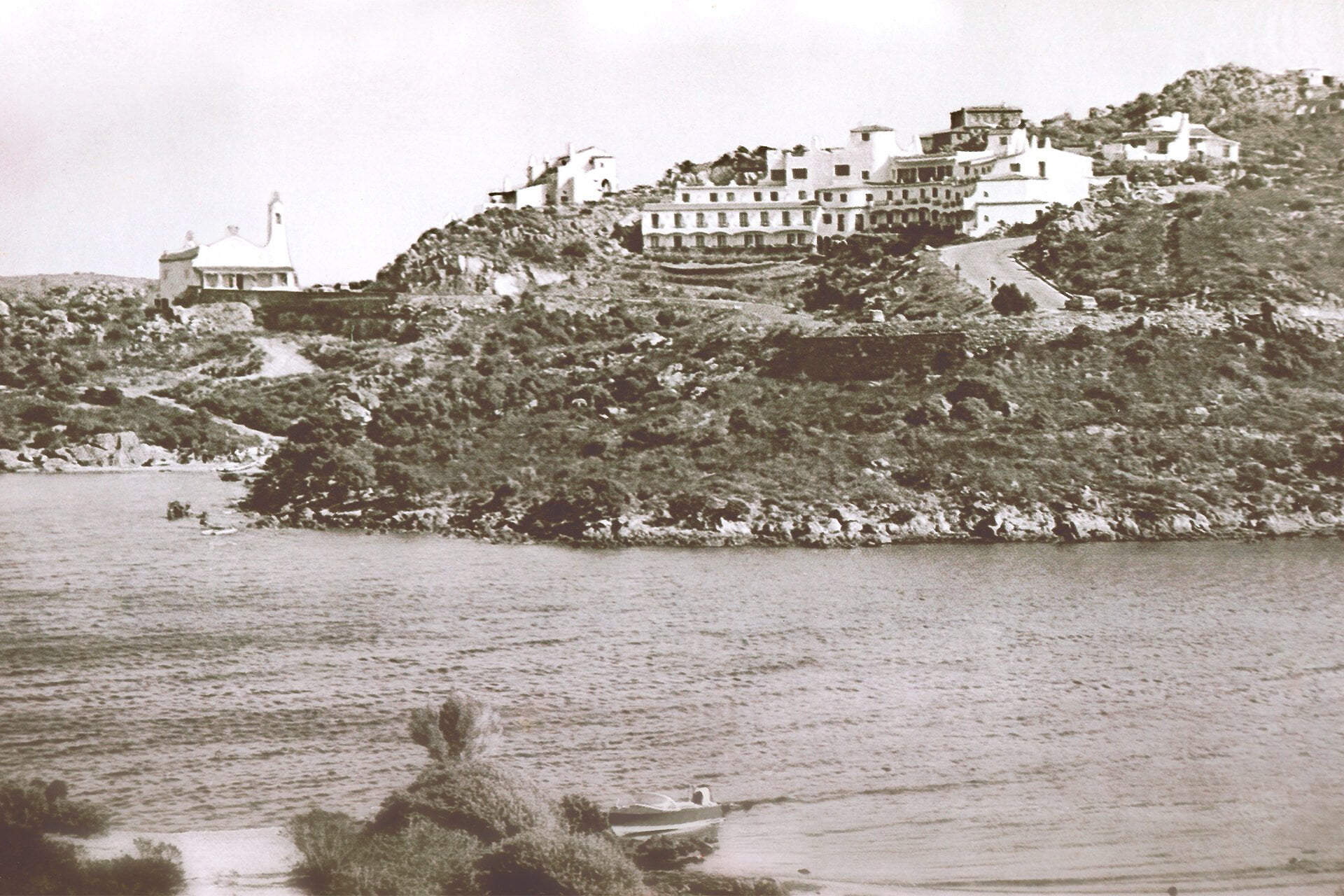 Designed by Busiri Vici
Hotel Luci di la Muntagna is one of the first hotels built in Porto Cervo.
The structure was designed by architect Michele Busiri Vici and overlooks the port and the splendid sea of the Costa Smeralda.
Over the years the Hotel Luci di la Muntagna has been extended and renovated several times. The last renovation works was carried out in 2014.