Weddings
Let your wishes come true in the spectacular colors and romantic frames of Porto Cervo. Giving value to a special moment until it becomes an unforgettable masterpiece is one of our specialties.
The exclusive location of the Hotel Luci di la Muntagna is the ideal setting for extraordinary wedding banquets and important events.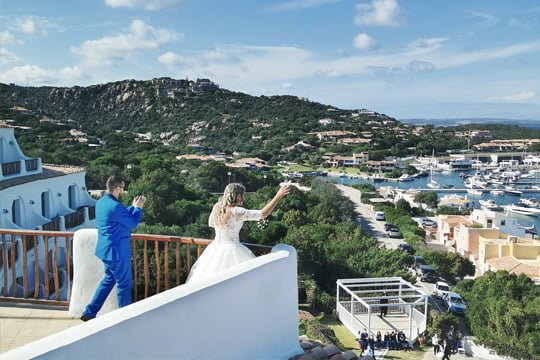 Experience
A great experience in organizing events and a first-rate staff allow us to realize your dream, taking care of every detail and freeing you from every thought.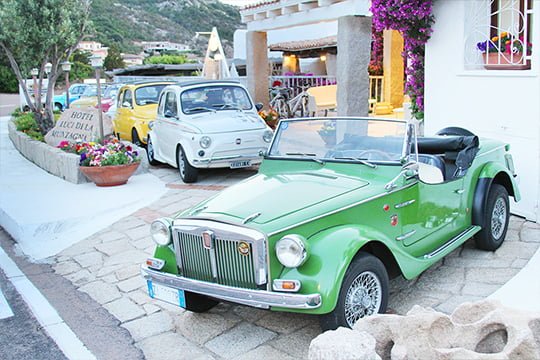 Surrounding
The bewitching beaches, the wild nature, the millennial traditions, the great hospitality and the warmth of the people are just some of the aspects that make Sardinia one of the most sought-after Mediterranean regions, not just by vacationers.
Anyone who has participated in a wedding in Sardinia knows that it is a magical moment, where the gestures of an ancient culture are linked to the suggestions of natural fairytale scenarios, creating unique and unrepeatable atmospheres.
Porto Cervo, with its countless little bays, the characteristic corners and the panoramic points that overlook the entire Costa Smeralda from above, is a wonderful example.
For over fifty years the Hotel Luci di la Muntagna has transformed marriages into extraordinary events, thanks to the surprising ability to offer exclusive cuisine that blends perfectly with the natural spectacle offered by its terrace. In this place out of time, dinners, banquets and receptions become precious jewels, to be kept forever in memory.
The reception is a fundamental aspect of the wedding, but certainly not the only one. If you want a perfect wedding, the hotel's wedding planners can take care of the entire organization, including your honeymoon and the most captivating cultural or food and wine tours for guests.
We are convinced that, on such an important day, nothing should be left to chance. For this reason we offer a complete range of services, ensuring you the perfect care of every detail.