Lucina
Restaurant & Pizzeria in Porto Cervo
Located at Hotel Luci di la Muntagna, Lucina Restaurant is the meeting of the ingredients of the Sardinian traditions and authentic Italian pizzeria. From Lucina's terrace you could admire the most beautiful sunset in Costa Smeralda.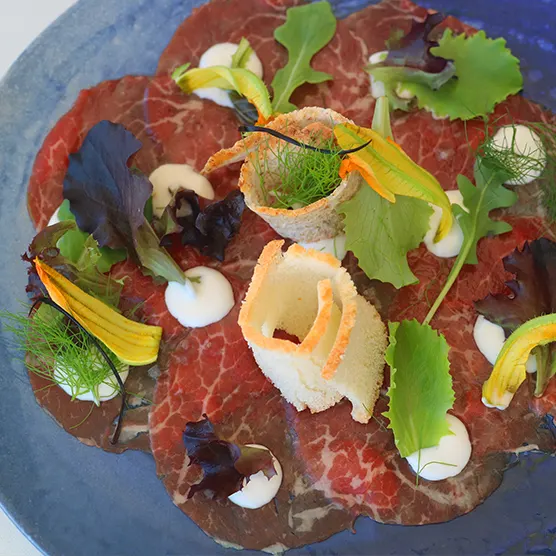 Beef carpaccio
WIth parmesan foam, baby leaf salad and bread chips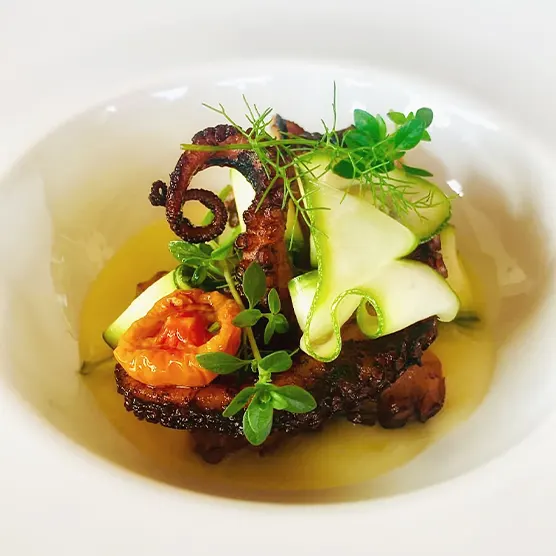 Seared octopus
With potato cream snow peas and cherry tomatoes confit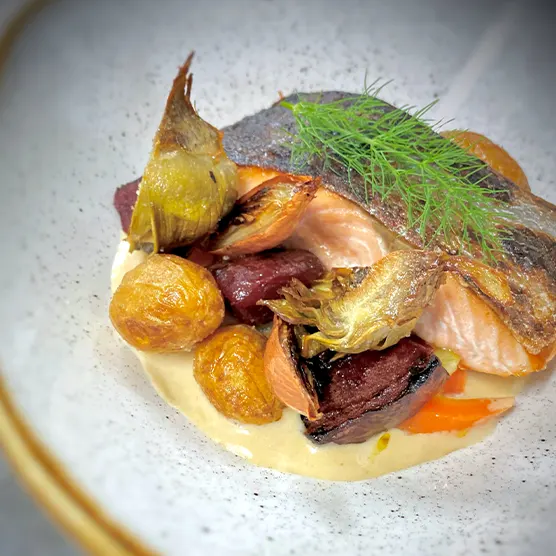 Roasted salmon
With white wine sauce and dill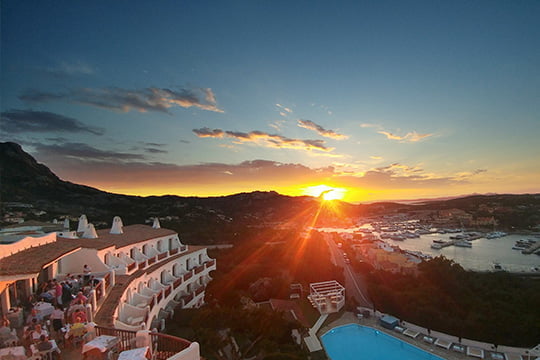 The view
The view spans across the harbour of Porto Cervo and the Isola di Spargi, La Maddalena and the mountains of Corsica.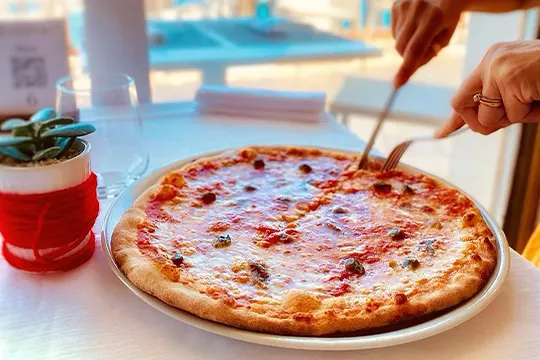 Authentic Italian pizza
Cooked in a traditional wood fired oven and prepared with the freshest ingredients, the dough is leavened naturally, making Lucina's pizza a delight for the palate.
Also available for lunch.